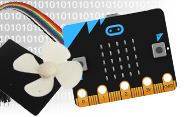 With summer around the corner, Element 14 has announced the next phase in its micro:bit education mission - the Summer Code Club Challenge!
In association with Kitronik, Element 14 wants its members to set up their own summer code clubs in their local communities.
Tell them about your summer code club plans and they will supply successful applicants with the kits they'll need to run a full course of exciting and engaging projects for children and young adults.
How it works
All you have to do is enter a comment at the end of the competition blog post explaining what you are going to do - there are plenty of examples that you can read.
Applications close at 23.59 on Friday 31st May 2019, after which successful parties will receive a batch of micro:bit devices and Kitronik Inventor Kits, providing all the components you'll need to develop a full curriculum of simple experiments - including LEDs, jump wires, resistors and an easy-to-follow tutorial book. The number of devices and kits you will receive will be appropriate to the anticipated attendance of your code club. We will consider applications for clubs of all sizes. Established code clubs and first time instructors are all welcome to apply for this program.
Requirements
Selected applicants will be required to publish a minimum of three blogs posts to the element14 community, documenting the progress of their code club and their project work. Please include images and video where appropriate, but be sure to obtain the express permission of parents of any minors who are filmed or photographed. See the terms and conditions attached at the bottom of this document.
The Summer Gaming Challenge
At the conclusion of your summer code club, we would like participants to work with their students to develop a simple interactive game using the micro:bit and the resources provided by the element14 community and Kitronik. Please publish details of this game as part of your blog posting. At the end of the summer, our panel of judges will select one gaming project for special recognition and a prize package of 10x Raspberry Pi 3 Model B+ Starter Kits, to help your students to take their coding to the next level.
Two additional projects will also be awarded a runners-up prize consisting of micro:bit project and development kits from Binary Bots, Kitronik and more.
Important Dates
| | |
| --- | --- |
| Enrollment Begins | Monday 13th May 2019 |
| Enrollment Ends | Friday 31st May 2019 |
| Contestants Announced | Monday 10th June 2019 |
| All Blogs Due | Friday 30th August 2019 |
| Summer Gaming Challenge Winners Announced | Monday 9th September 2019 |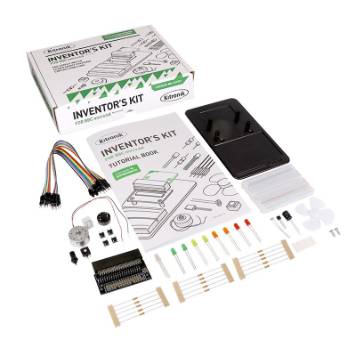 More Information